I'm feeling really optimistic for all the new releases this month, and just this entire year! What new releases are you guys most excited for this month?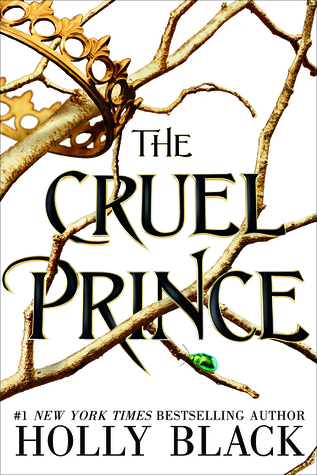 Of course I want to be like them. They're beautiful as blades forged in some divine fire. They will live forever.
And Cardan is even more beautiful than the rest. I hate him more than all the others. I hate him so much that sometimes when I look at him, I can hardly breathe.
Jude was seven years old when her parents were murdered and she and her two sisters were stolen away to live in the treacherous High Court of Faerie. Ten years later, Jude wants nothing more than to belong there, despite her mortality. But many of the fey despise humans. Especially Prince Cardan, the youngest and wickedest son of the High King.
To win a place at the Court, she must defy him–and face the consequences.
In doing so, she becomes embroiled in palace intrigues and deceptions, discovering her own capacity for bloodshed. But as civil war threatens to drown the Courts of Faerie in violence, Jude will need to risk her life in a dangerous alliance to save her sisters, and Faerie itself.
Release Date: January 2, 2017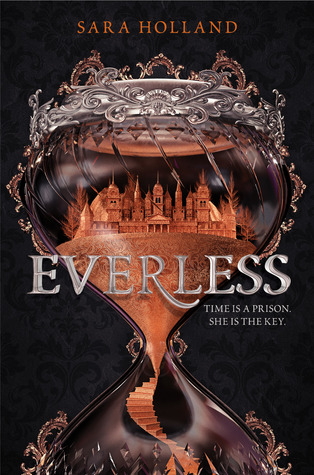 In the kingdom of Sempera, time is currency—extracted from blood, bound to iron, and consumed to add time to one's own lifespan. The rich aristocracy, like the Gerlings, tax the poor to the hilt, extending their own lives by centuries.
No one resents the Gerlings more than Jules Ember. A decade ago, she and her father were servants at Everless, the Gerlings' palatial estate, until a fateful accident forced them to flee in the dead of night. When Jules discovers that her father is dying, she knows that she must return to Everless to earn more time for him before she loses him forever.
But going back to Everless brings more danger—and temptation—than Jules could have ever imagined. Soon she's caught in a tangle of violent secrets and finds her heart torn between two people she thought she'd never see again. Her decisions have the power to change her fate—and the fate of time itself.
Release Date: January 2, 2018
New York Times bestselling author Rachel Van Dyken proves that everyone scores to win. But off the field, a fumble can change the entire game.
Pro footballer Miller Quinton would do anything for his best friend and teammate—including "fake dating" his friend's sister. What no one knows is that seven months ago in Vegas, Miller and Kinsey did a whole lot more than just kiss. Miller knows that this cheerleader is off-limits to him and any guy on the team. Still, he can't stop himself.
Kinsey's whole world is on the verge of crumbling. Her dad has cancer. Her overprotective brother is falling apart. Dating Miller may be a fake-out, but he's the one guy who can make her forget about everything—including all the reasons she stayed away from football players. With each heated moment, Miller feels more like a safe place…even though he's not safe at all.
Now temptation is testing every rule in the game of love. But how long can they go on playing when winning is a harder goal than either of them imagined?
Release Date: January 9, 2018
No blurb available.
Release Date: January 26, 2018
Mackenzie Reed has officially been stood up. Not only has she wasted two years on Mr. So Not Interested but now she doesn't even have pizza and the Mets to keep her company. Then hewalks into her life—more than six feet of rugged, hot stranger. Maybe, just for tonight, Mac can pretend to be a girl she's not. After all, she deserves a little no-strings fun…
As far as Wesley Porter is concerned, one night with Mackenzie isn't nearly enough. She's a mystery he wants to solve—if he can keep her from running for the door every time they touch. There's obviously some serious chemistry between them, so why is she fighting it?
As one sexy hookup turns into another (and another), Wesley is determined to prove they were made for each other. But Mac has been hurt before, and she refuses to fall for this sexy, ridiculously perfect guy. In fact, she has every intention of fighting it…unless he can convince her otherwise.
Release Date: January 30, 2018