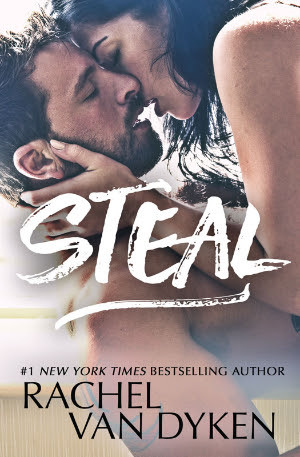 Steal, the follow-up standalone rockstar romance to the #1 New York Times Bestseller Keep…
It's easy to lose yourself in someone you love.
Easier to lose yourself in someone you hate…
I didn't think it could get any worse than having to babysit a bunch of spoiled musicians on set ― keeping them out of trouble is a cakewalk compared to seeing my ex every day.
Seaside, Oregon isn't big enough for the both of us.
She hates me.
I loathe her.
The plan was simple ― stay the hell away and make sure she gets to set on time.
What I didn't expect was to be faced with our past in front of an audience ― and be forced to face it again.
It's torture.
The way she looks at me.
The way I try to look through her.
Words left unsaid.
The lingering aftermath still as powerful as ever.
I feed the chasm between us, for fear that she'll make me feel again ― and steal the last shred of heart I have left.
We have everything but each other.
It's not enough.
Not when you've lost love.
And replaced it with the only thing left ― hate.
Angelica was a lost scared little girl who grew up too fast. I felt bad for her, because the people who were supposed to love her and care for her were the ones who exploited her. In life, support systems are very important. If you don't have anyone to lean on when times get hard, life will seem that much harder. She made some really big life changing mistakes, but I couldn't blame her for everything. Sometimes, a person has to let go of their guilt and learn to accept things and just move on. Ang learned to love and forgive herself.
Will was so hurt that he lashed out at Ang at every opportunity. He wasn't completely blameless in everything that happened, but he was ultimately the victim.
Now Will is Angelica's agent, and as much as it pains him to see her, he's willing to work with her since he's her last chance at stardom. He's not doing it to help her out, he wants to make her hurt as much as he did, and it was hard to read about him lashing out at her. I felt she kind of deserved it at times, but when truths were revealed, I just felt sorry for her.
Will and Angelica got the ending they both deserved.