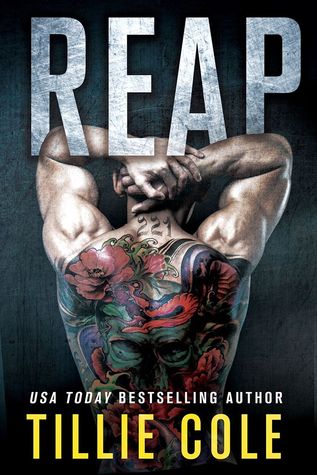 Raised as a prototype for the Georgian Bratva's obedience drug, 221 fails to think, act, or live for himself; he's his master's perfectly-crafted killing puppet. Standing at six-foot-six, weighing two-hundred-and-fifty pounds, and unrivaled in to-the-death combat, 221 successfully secures business for the Georgian Mafiya Boss of NYC, who rules the dark world of the criminal underground. Until his enemies capture him.
Talia Tolstaia dreams to break from the heavy clutches of Bratva life. She dreams of another life–away from the stifling leash of her Russian Bratva Boss father and from the brutality of her work at The Dungeon, her criminal family's underground death-match enterprise. But when she stumbles upon her family's captive who is more monster than man, she starts to see the man underneath. A powerful, beautiful, damaged man whose heart calls to hers. But sacrifices must be made–blood for blood…life for life…souls for scarred souls…
ARC provided by the publisher in exchange for an honest review. 
I had very high expectations for this book, because I completely adored Raze.
221 had a lot in common with raze. He was drugged and tortured for most of his life, and he doesn't remember anything from his past. Luka, after figuring some things out, frees 221 a.k.a. Zaal Kostava. He tries to help him by letting him stay at one of their vacation houses.
Talia is the daughter of a Russian mafia boss, and the sister of Luka. She wanted to get away for awhile, away from all that comes with being Talia. She decides to stay at one of their vacation homes, and is livid when she learns that Luka brought a Kostava into their home. Their families hated each other.
Despite her reluctance, she falls hard for Zaal.
The romance made my heart happy. I don't know how else to describe how it made me feel, but I just couldn't wipe the smile off my face. It was so real, and it was the kind of love everyone hopes for. That soul crushing, heart warming, forever kind of love. In Raze, what really made me melt into a puddle of goo was Raze asking Kisa  "Can I have you?", in Reap it was Zaal asking Talia "You are…for me?". AHHH.
Tillie Cole has a way of making every book have that kind of love, so it makes me so excited to start reading her books. (Even though her books crush my heart in a different kind of way. I want to hate you, but I can't, because you're awesome!)
I feel super anxious while waiting for the next book in this series to come out. I'm expecting a lot of heartbreak, but a lot of healing and romance as well!