HI EVERYONE!!! This my first author spotlight. Well technically, I already did one featuring Rachel Van Dyken on booktube, but just believe my lie. I hope you find something that interests you, and if you're having a reading slump, I hope these books can help you! I really admire and appreciate authors, so this is my way of thanking them for writing amazing books!
LINDA KAGE
Linda Kage writes some of the best contemporary novels. I really adore her books. They're sweet, intense, heart-wrenching, and unique. I love the uniqueness of her books. It's not the same story with different characters. Every book I will mention can be read as a standalone. Read them based on what you feel like reading. She has about 20 books now, but these are my most favorite ones!
GRANTON UNIVERSITY SERIES
Forgiving your brother's murderer may be noble, but falling in love with him borders on betrayal.
When Paige Zukowski enrolls at Granton University in honor of her dead brother, she has no idea fate will land her on the same campus with the very guy who killed him. But Logan Xander isn't quite the murderer she's always believed him to be.
A day hasn't passed since the tragedy that Logan doesn't wish he could go back and undo everything. It doesn't take Paige long to realize he's suffered as much as she has. Forgiving him for ruining her life might not be so impossible after all. But when she actually starts to like him and realizes he likes her in return, their true anguish begins.
RAMBLINGS: I felt so sorry for Logan. Loved Paige even when I wanted her to shake her. I understood her feelings. Logan broke my heart, he loved her so much! I cried.
Tess Simpson absolutely cannot handle seeing anyone suffer. When she volunteers to work as a candy striper after the Granton University school shooting, she is only supposed to coax the amnesiac in room 312 to eat his supper. Yeah right. After learning no one's come to visit him since he woke from a coma and can't remember who he is, Tess needs to make him feel loved, ASAP. Telling him she's his girlfriend isn't part of her plan, but that's exactly what blurts from her mouth.
Except one little lie made from the purest of intensions can still rattle the hardest of hearts.
RAMBLINGS: UGH SO SWEET. I COULDN'T TAKE IT.
FORBIDDEN MEN SERIES
I don't care what my cousin says; I am not the queen of impossible relationships. I mean, just because my last boyfriend tried to kill me and left a bit of a scar on my neck, then forced me to move across the country and legally change my name to Reese Randall to escape him, does not mean—
Oh, who am I kidding? For a freshman in college, I have to have the worst dating track record ever.
It's no wonder love is the last thing on my mind when Mason Lowe enters my life. But the chemistry between us is like bam! Our connection defies logic. And he's just so freaking hot. Being around him makes me feel more alive than I've ever felt before. I even like bickering with him. He could be my soul mate…except for one teeny tiny glitch.
He's a gigolo.
Boy, do I know how to pick them.
RAMBLINGS: If anyone could date a gigolo, it would be Reese. I wanted to be best friends with her. She was so positive, and I admired the way she dealt with problems. She was also really funny! Mason really needed someone like her in his life.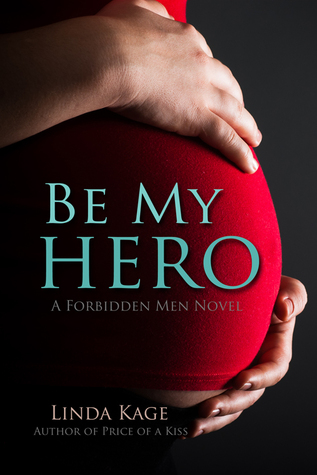 Once upon a time, there was this pampered rich girl who was kind of full of herself. She really only cared about appearances and hiding all her dark, ugly secrets under the guise of an opinionated snob. But then Eva Mercer got pregnant, shot by a psycho, and kicked out of the only home she knew. Now she's broke, unemployed, and has to start anew with a newborn to raise. But how?
On the other side of town, sexy, tattooed orphan, Patrick Ryan, can't get a break. He's out on parole for defending the last damsel in distress while trying to help her support her child, but all he wants is to find his one true love. He knows this woman by scent, smile, and laugh, but he's never actually met her. He doesn't even know her name. He just knows she's the key to fixing everything.
One kind of hero can save you from physical harm. Another can rescue you from a different kind of doom. To reach their dreams, Eva and Pick can save each other. But first, they must open their hearts and learn how to trust.
RAMBLINGS: I love books with kids in them! Patrick or Pick so nice to Eva and her daughter. He really knows how to treat women. So heroic and honorable!
I used to think everything was black and white, truth or lie, easy or hard, that if I could just escape my strict, overbearing, abusive father, my life would be perfect. But since I've found a reason to risk his wrath and leave, to help a friend in need, I've come to realize everything I thought I knew is wrong.
Friends have their own agenda, honesty comes with a dosage of lie, easy doesn't even exist, keeping secrets sucks, and love…love is the most painful thing of all.
Maybe if Quinn Hamilton hadn't asked me to skip classes for the day and help him pick out an engagement ring for my best friend, I wouldn't have fallen for him so completely on that sunny Tuesday afternoon and I wouldn't feel so conflicted. But I did, and I can't take it back, no matter how hard I try. So I have to deal with the fact that even I'm not as good, or honest, or caring as I'd always thought I was, and no matter what I do next, someone's going to get hurt. Probably me.
-Zoey Blakeland
*Don't worry! The hero and heroine are not cheaters.*
RAMBLINGS: Don't get me wrong, I like reading about dangerous and "bad" guys, but I really fall in love with the nice ones. I prefer non manwhorish, sweet, and smart guys. Quinn is that guy. He's my favorite out of all Linda Kage's heroes. I'd marry him. Zoey was super perfect for Quinn! They were made for each other.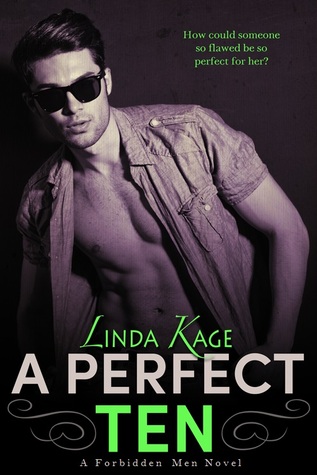 Let your hair down, Caroline, they said. It'll be fun, they said.
I know I've closed myself off in a major way over the past year, ever since "the incident" where I messed up my life completely. It's past time I try to live again or just give up altogether. But this is quite possibly the craziest thing I've ever done. In a last ditch effort to invigorate myself, I'm standing outside Oren Tenning's bedroom, I just peeled off the sexiest pair of underwear I own, and my hand is already raised to knock. My brother would disown me for doing anything with his best friend, and he'd probably kill Oren. But if I play my cards right, no one will ever know about this. Not even Ten.
Maybe after tonight, I'll finally get over this stupid, irrational crush I hate having on the biggest jerk I've ever met. Or maybe I'll just end up falling for him even harder. Maybe I'll discover there's so much more to my crude, carefree hunk than meets the eye.
RAMBLINGS: Caroline is probably the only woman who could handle Ten. He was a riot! This book was so funny, because both Ten and Caroline were hilarious. At about 85% of the book, I almost died.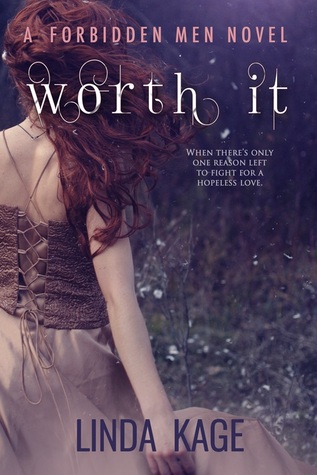 I fell in love once.
It was amazing. She was amazing. Life was amazing.
I lived for each time I could see her, and nothing else mattered, not that our families were enemies, our time together was forbidden, or we had to meet in secret.
Our love could conquer all.
Until it didn't.
So I was ripped away from the love of my life and shoved into hell, forced to continue without her.
It shattered me, broke the best parts of me, left me permanently damaged.
Or so I thought.
Years later, I swear history's trying to repeat itself because she's back in my life, and I'm just as drawn to her as I was before. But I'm older and wiser now, and I know she should stay away from a worthless ex-con like me.
So, I will not let her in. I absolutely refuse to hurt her. I will keep her away.
Then again, sometimes risking your greatest fear to get to a smile makes everything worth it, and besides, I'm not sure I can resist her, anyway.
This is the story of how Felicity Bainbridge changed my life forever, starting one summer day long ago after I was forced to change a dirty diaper…
–Knox Parker
RAMBLINGS: TOO SAD AND TRAGIC FOR LIFE. THE TEARS. UGH. ANGST.