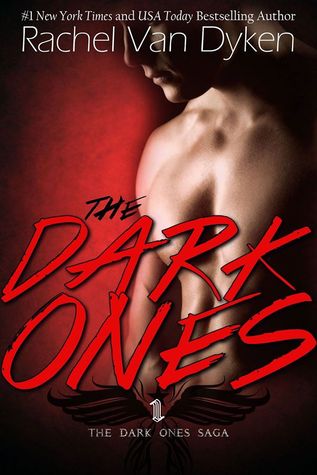 To touch a Dark One is death.
To talk to an immortal is suicide.
Yet, I've been marked by both.
A Vampire.
And the King of the immortals.
My life is no longer my own.
And now I know the truth, my life was never mine to begin with.
It was theirs.
It's always been theirs.
ARC provided in exchange for an honest review.
I thought I'd never read a book with vampires in it ever again. I was wrong. I ABSOLUTELY LOVED THIS ONE! The romance was so freaking good, ahhh all the feeeels!!!! I know I know, it was too soon bla bla bla, but I never complain about that happening. I LOVE love. I can't explain the feeling this book gave me. It brought me back to those feelings I got when I discovered paranormal books in high school.
Genesis has been training all her life to serve the dark ones. She was supposed to teach their children how to use technology. Kind of like a high class baby sitter. There was always a possibility that her number would be called, but she never really expected it to happen to her. When her number was called, everything she thought she knew was a lie. The immortals didn't need her to teach their children anything about technology. They needed her for something else.
Genesis has been marked by the dark one, Cassius. Ethan then whisks her away and marks her in order to save her. Ethan hasn't bonded with anyone in a long long time. Some painful events kept him from wanting to get too close to anyone else. He tried so hard not to care about Genesis, but he just couldn't help himself. She was entirely lovable!
This book is very fast paced. I wanted to slow down while reading it. I never wanted it to end. It was just soooo good! That sneak peek at the end for the next book slayed me. It's going to be torture waiting for it to come out. I may cry.
GOODREADS: https://www.goodreads.com/book/show/24470460-the-dark-ones?ac=1
Barnes & Noble: http://www.barnesandnoble.com/w/the-dark-ones-rachel-van-dyken/1122037625?ean=2940151940955
Smashwords: https://www.smashwords.com/books/view/546999
iBooks: https://geo.itunes.apple.com/us/book/the-dark-ones/id1001782899?mt=11
Amazon: http://amzn.to/1MzzAzG
Rachel Van Dyken is the New York Times, Wall Street Journal, and USA Today
Bestselling author of regency and contemporary romances. When she's not writing you
can find her drinking coffee at Starbucks and plotting her next book while watching The
Bachelor.
She keeps her home in Idaho with her Husband, adorable son, and two snoring boxers!
She loves to hear from readers!
Want to be kept up to date on new releases? Text MAFIA to 66866!
You can connect with her on Facebook http://www.facebook.com/rachelvandyken or join her
fan group Rachel's New Rockin Readers. Her website is www.rachelvandykenauthor.com .
Links:
Facebook: https://www.facebook.com/RachelVanDyken
Twitter: https://twitter.com/RachVD
Goodreads: https://www.goodreads.com/author/show/4882127.Rachel_Van_Dyken?from_search=true
Amazon Author Page: http://www.amazon.com/Rachel-Van-Dyken/e/B0054TW5AA/ref=sr_tc_2_0?qid=1407369649&sr=8-2-ent
Newsletter: http://eepurl.com/8l7hP