Here are the September Releases that I'm really excited for!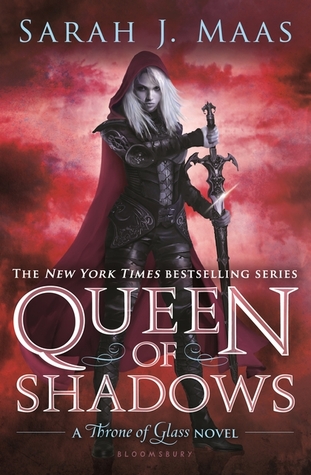 Everyone Celaena Sardothien loves has been taken from her. But she's at last returned to the empire—for vengeance, to rescue her once-glorious kingdom, and to confront the shadows of her past . . .
She will fight for her cousin, a warrior prepared to die just to see her again. She will fight for her friend, a young man trapped in an unspeakable prison. And she will fight for her people, enslaved to a brutal king and awaiting their lost queen's triumphant return.
Celaena's epic journey has captured the hearts and imaginations of millions across the globe. This fourth volume will hold readers rapt as Celaena's story builds to a passionate, agonizing crescendo that might just shatter her world.
Even though I haven't started this series yet, I'm excited for this. I have all 4 books, and I want to start the series knowing I won't have to suffer a major cliffhanger! 
Queen Coriane, first wife of King Tiberias, keeps a secret diary—how else can she ensure that no one at the palace will use her thoughts against her? Coriane recounts her heady courtship with the crown prince, the birth of a new prince, Cal, and the potentially deadly challenges that lay ahead for her in royal life.
Bad boy Kaidan Rowe has never wanted for anything—money, popularity, musical talent…hot girls—but seducing them is part of his duty as a Nephilim, slave to the demon Dukes. As the son of the Duke of Lust, Kaidan has learned his father's ways, becoming a master of passion, a manipulator of chemistry. Disobeying his father would mean certain death. Thankfully for Kaidan, he's good at his job. And he enjoys it.
Until he meets Anna Whitt—sweet, smart, feisty, and inexplicably good—the one girl seemingly immune to his charms. The daughter of a guardian angel and a fallen one, she has a certain power over him, one that makes him wish for more than he could ever deserve.
Determined to save all the Neph from their dark lives as the influencers of sin, Anna joins forces with Kaidan to overcome the demons' oppressive ways. In the light of her affections, Kaidan must undergo his toughest test of all, a battle of the heart.
Sensual and swoon worthy, this companion volume to the acclaimed Sweet Evil series from New York Times bestselling author Wendy Higgins, told from the perspective of the irresistibly sexy and mysterious Kaidan Rowe, gives readers revealing insights into his struggle, his intense connection to Anna, and most of all, the true emotions that drive him.
Author Note:
Sweet Temptation will encompass the entire trilogy in a condensed version, beginning with Kai's life before he met Anna, and taking readers through the epilogue of Sweet Reckoning. Sweet Temptation is a companion novel, not meant to be a stand alone story. It will definitely be a richer experience for those who have read the original trilogy.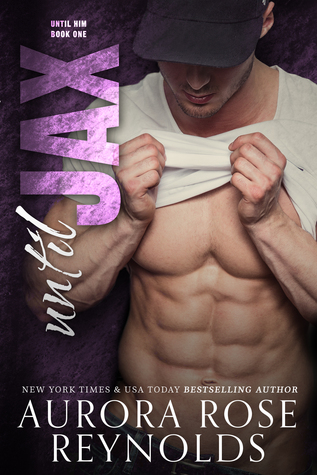 Jax and Ellie's story!
A full-length, standalone romance from the New York Timesbestselling author of Archer's Voice.
Kira Dallaire is desperate.
Some challenges in life seem too hard to overcome. With little money, and even fewer options, the quick-witted and vibrant twenty-two-year-old needs to reinvent herself. Known for her generous heart and impulsive personality, she devises a survival plan, possibly her most outrageous idea yet.
Grayson Hawthorn is losing hope.
Some obstacles in life seem too hard to overcome. Betrayal definitely being one of them. With limited capital, and dwindling resources, he is attempting to resurrect his failing family vineyard, a self-imposed vow seemingly destined to fail. That is until a young woman enters his office with an outlandish, unexpected proposition impossible to refuse.
What begins as a temporary business arrangement, soon evolves into more as vivacious, spirited Kira challenges detached, arrogant Grayson to want more from life. To want more for himself. But as their wills clash and fiery passion ignites, they'll realize that sometimes the past creates walls too difficult to climb, and that lies and deception rarely precede a happily every after.
As Kira and Grayson race toward their destiny, they will discover that some vows are meant to be broken, and others are worth risking everything for . . . even your very own heart.
THIS IS A STANDALONE SIGN OF LOVE NOVEL, INSPIRED BY LIBRA. New Adult Contemporary Romance: Due to strong language and sexual content, this book is not intended for readers under the age of 18.
ANOTHER MIA SHERIDAN BOOK. HEAVY BREATHING.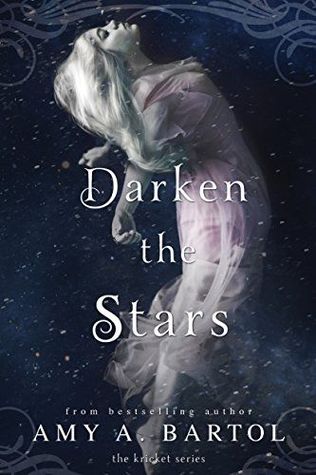 Kyon Ensin finally has what he's always wanted: possession of Kricket Hollowell, the priestess who foresees the future. Together, their combined power will be unrivaled. Kricket, however, doesn't crave the crown of Ethar—she has an unbreakable desire to live life on her own terms, a life that she desperately wants to share with her love, Trey Allairis.
As conspiracies rage in the war for Ethar, Kricket's so-called allies want to use her as a spy. Even those held closest cannot be trusted—including Astrid, her sister, and Giffen, a member of a mysterious order with a hidden agenda. But Kricket's resolve will not allow her to be used as anyone's pawn, even as the Brotherhood sharpens its plans to cut out her heart.
As the destiny prophesied by her mother approaches, Kricket will backtrack through her fiery future to reshape it. For she knows one thing above all else: the only person she can truly count on is herself.
I got an ARC, but I'm excited for everyone else to read this! 
On the day of her Presenting, in front of the entire Byern Court, seventeen-year-old Cyrene Strohm's lifelong plans come to fruition when she's chosen for one of the most prestigious positions in her homeland—an Affiliate to the Queen.
Or so she thinks.
When Cyrene receives a mysterious letter and an unreadable book, she finds nothing is as it seems. Thrust into a world of dangerous political intrigue and deadly magic, Cyrene's position only grows more treacherous when she finds herself drawn to the one man she can never have…
King Edric himself.
Cyrene must decide if love is truly worth the price of freedom. Find out in this first book in USA Today bestselling author K.A. Linde's new Ascension series.
Currently reading an ARC of this! I'M LOVING IT!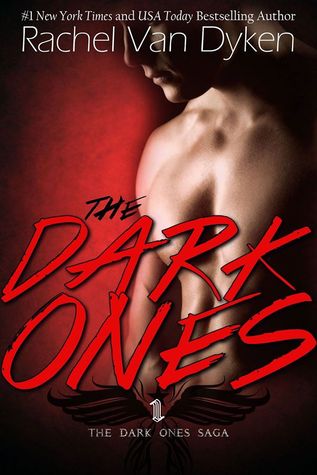 To touch a Dark One is death.
To talk to an immortal is suicide.
Yet, I've been marked by both.
A Vampire.
And the King of the immortals.
My life is no longer my own.
And now I know the truth, my life was never mine to begin with.
It was theirs.
It's always been theirs.
I've never wanted to read a vampire book ever again, but then, it's Rachel Van Dyken. I HAVE TO. 
Ketterdam: a bustling hub of international trade where anything can be had for the right price—and no one knows that better than criminal prodigy Kaz Brekker. Kaz is offered a chance at a deadly heist that could make him rich beyond his wildest dreams. But he can't pull it off alone…
A convict with a thirst for revenge.
A sharpshooter who can't walk away from a wager.
A runaway with a privileged past.
A spy known as the Wraith.
A Heartrender using her magic to survive the slums.
A thief with a gift for unlikely escapes.
Six dangerous outcasts. One impossible heist. Kaz's crew is the only thing that might stand between the world and destruction—if they don't kill each other first.
What are you excited for this month?