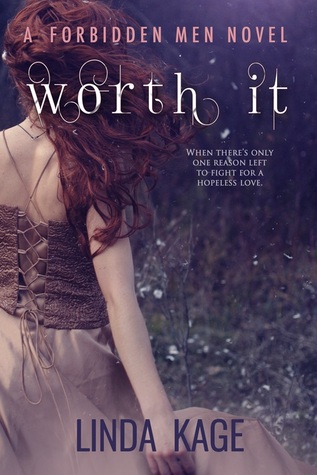 I fell in love once.
It was amazing. She was amazing. Life was amazing.
I lived for each time I could see her, and nothing else mattered, not that our families were enemies, our time together was forbidden, or we had to meet in secret.
Our love could conquer all.
Until it didn't.
So I was ripped away from the love of my life and shoved into hell, forced to continue without her.
It shattered me, broke the best parts of me, left me permanently damaged.
Or so I thought.
Years later, I swear history's trying to repeat itself because she's back in my life, and I'm just as drawn to her as I was before. But I'm older and wiser now, and I know she should stay away from a worthless ex-con like me.
So, I will not let her in. I absolutely refuse to hurt her. I will keep her away.
Then again, sometimes risking your greatest fear to get to a smile makes everything worth it, and besides, I'm not sure I can resist her, anyway.
This is the story of how Felicity Bainbridge changed my life forever, starting one summer day long ago after I was forced to change a dirty diaper…
–Knox Parker
I adore this series so much! Each story makes me want to go back and read it again.
We get an alternating pov in this book, and alternate present and past chapters. I usually do not like it when a book shifts to the past and present so much, I prefer a book to be in the past all in one go, then shifted to the present. In this book, I didn't mind it. The author did an amazing job. The shift from past to present was seamless. It just fit.
In the past, Knox and Felicity were from families that absolutely despised each other. Knox was poor, Felicity was rich, but that was not the main reason their families abhorred each other. The main reason was, Felicity's brother got Knox's sister pregnant. He swears the baby isn't his, and Felicity's family refuses to accept that their son got one of the Parkers pregnant.
Despite all of this, a friendship between Felicity and Knox bloomed, and developed into something more. They were so in love, and their love was so innocent and pure. You could not help but root for them! I got more anxious the more I turned pages, because I just knew something bad was going to happen. I'm not going to lie, I peeked. I couldn't help myself. It was horrible. I felt so sorry for Knox and Felicity. They did not deserve anything bad to happen to them. Knox did not deserve to go to prison, and Felicity did not deserve to have such horrible people as family.
In the present, Knox avoided Felicity like the plague. He didn't want to hurt her anymore, and he just didn't think he was good enough for her. I wanted to wring his neck! Dude, come on. You guys did not go through all of that and not get back together. I mean, really. Everything was going fine for me. The tension and the angst was working for me; but then the author dropped ripped my heart out. I just finished Souls Unfractured by Tillie Cole. I did not need that!
I wanted to hug Knox and Felicity about 95% of the time. They needed it, bad.
This story will definitely stay with me. Another gem from Linda Kage!
P.S. I cannot wait for Asher's book!!!!