3.5 STARS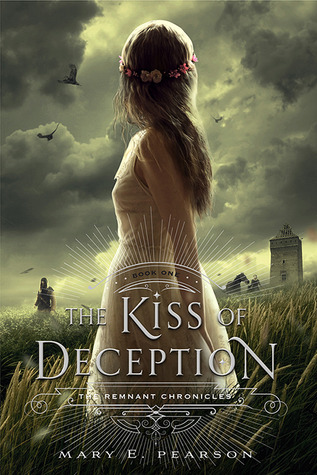 A princess must find her place in a reborn world.
She flees on her wedding day.
She steals ancient documents from the Chancellor's secret collection.
She is pursued by bounty hunters sent by her own father.
She is Princess Lia, seventeen, First Daughter of the House of Morrighan.
The Kingdom of Morrighan is steeped in tradition and the stories of a bygone world, but some traditions Lia can't abide. Like having to marry someone she's never met to secure a political alliance.
Fed up and ready for a new life, Lia flees to a distant village on the morning of her wedding. She settles in among the common folk, intrigued when two mysterious and handsome strangers arrive—and unaware that one is the jilted prince and the other an assassin sent to kill her. Deceptions swirl and Lia finds herself on the brink of unlocking perilous secrets—secrets that may unravel her world—even as she feels herself falling in love.
MY REVIEW | GOODREADS | AMAZON
4 STARS
Lea Lamb and Austin Wolf were young when they fell in love. They never imagined the future could hold anything other than together-forever.
When Lea's father dies in a tragic fishing accident, she's crushed under the weight of her grief and catches a glimpse of another type of future, one she knows she's not strong enough to face.
Austin is angry. For the past fifteen years, he's believed the woman he loved with every ounce of his soul left him without so much as a backwards glance.
When Lea unexpectedly returns to their hometown, all the years of heartache inside Austin bubbles to the surface and presents itself as blinding rage.
Faced with the truth about the past, a newly discovered secret, these former lovers will learn that if they want to have any chance at the future they'd given up on all those years ago, they will have to rescue one another from drowning in pain so debilitating it will leave them both fighting to breath.
Warning this book is intended for mature audiences and may contain triggers for some.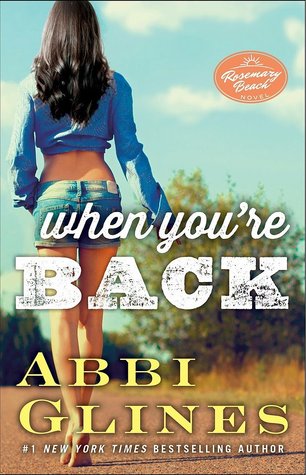 From #1 New York Times bestselling author Abbi Glines comes the next new adult novel in her beloved Rosemary Beach series, which continues the story of Mase and Reese from When I'm Gone.
The future is bright for Reese Ellis. She has Mase Colt-Manning, the man of her dreams, and a family she didn't know existed until her long-lost father arrived on her doorstep in Rosemary Beach. After growing up with a cruel mother and abusive stepfather, Reese is eager to get to know the caring and charming man who wants to be a part of her life. Everything is finally falling into place.
While Reese is visiting her new family in Chicago, Mase spends time with his "cousin," Aida, who has worshipped him since childhood. Though they're unrelated by blood, Mase and Aida have been raised to think of each other as family. But when Reese returns, she can tell something isn't quite right with Aida, who clearly resents Reese and excels at manipulative little games. And though Mase is unsuspecting, Reese knows Aida doesn't love him like a cousin should…
4.5 STARS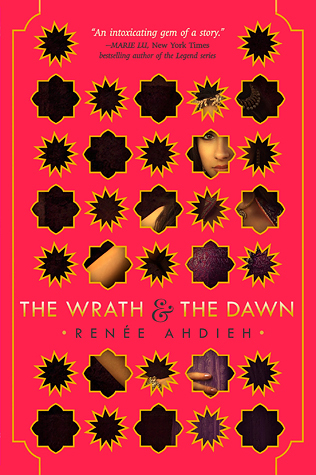 A sumptuous and epically told love story inspired by A Thousand and One Nights
Every dawn brings horror to a different family in a land ruled by a killer. Khalid, the eighteen-year-old Caliph of Khorasan, takes a new bride each night only to have her executed at sunrise. So it is a suspicious surprise when sixteen-year-old Shahrzad volunteers to marry Khalid. But she does so with a clever plan to stay alive and exact revenge on the Caliph for the murder of her best friend and countless other girls. Shazi's wit and will, indeed, get her through to the dawn that no others have seen, but with a catch . . . she's falling in love with the very boy who killed her dearest friend.
She discovers that the murderous boy-king is not all that he seems and neither are the deaths of so many girls. Shazi is determined to uncover the reason for the murders and to break the cycle once and for all.
MY REVIEW | GOODREADS | AMAZON
5 STARS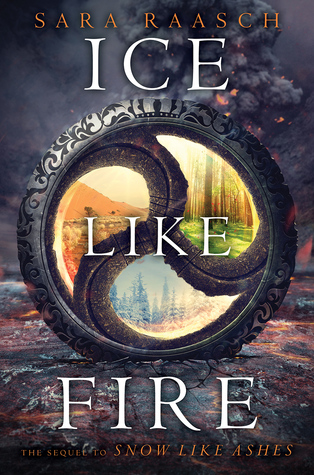 It's been three months since the Winterians were freed and Spring's king, Angra, disappeared—thanks largely to the help of Cordell.
Meira just wants her people to be safe. When Cordellan debt forces the Winterians to dig their mines for payment, they unearth something powerful and possibly dangerous: Primoria's lost chasm of magic. Theron sees this find as an opportunity—with this much magic, the world can finally stand against threats like Angra. But Meira fears the danger the chasm poses—the last time the world had access to so much magic, it spawned the Decay. So when the king of Cordell orders the two on a mission across the kingdoms of Primoria to discover the chasm's secrets, Meira plans to use the trip to garner support to keep the chasm shut and Winter safe—even if it means clashing with Theron. But can she do so without endangering the people she loves?
Mather just wants to be free. The horrors inflicted on the Winterians hang fresh and raw in Januari—leaving Winter vulnerable to Cordell's growing oppression. When Meira leaves to search for allies, he decides to take Winter's security into his own hands. Can he rebuild his broken kingdom and protect them from new threats?
As the web of power and deception weaves tighter, Theron fights for magic, Mather fights for freedom—and Meira starts to wonder if she should be fighting not just for Winter, but for the world.
MY REVIEW | GOODREADS | AMAZON
Cash Fraser is planning revenge and to get it he needs the perfect woman. So he hires her. Abigail Butler has lost nearly everything in her life and she's about to lose the home she loves.
Cash meets Abby, who is posing as a paid escort, and the minute he does he knows he's willing to pay for more than Abby being his pretend girlfriend. A lot more. Abby needs the money or the last thing that links her to her dead family and husband will be gone. The deal is struck but both Cash and Abby get more than they bargained for.
Cash realises very quickly that Abby isn't what she seems and while he changes strategies, Abby discovers that Cash's legacy, Penmort Castle, is like all the tales say – very, very haunted. Making matters worse, the ghost in residence wants her dead.
Abby's found herself in the battle of her life so she enlists Mrs. Truman, her nosy neighbour; Jenny, her no-nonsense friend; Cassandra McNabb, white witch and clairvoyant with a penchant for wearing scarves (and lots of them); and Angus McPherson, dyed-in-the-wool Scot (which means he hunts ghosts in a kilt) to fight the vicious ghost who has vowed that she will rest at nothing to kill the true, abiding love of the master of Penmort.
The sixth book in the internationally bestselling Eagle Elite Series.
*Interconnected Stand Alone*
Twenty-Four hours before we were to be married–I offered to shoot her.
Ten hours before our wedding–I made a mockery of her dying wish.
Five hours before we were going to say our vows–I promised I'd never love her.
One hour before I said I do–I vowed I'd never shed a tear over her death.
But the minute we were pronounced man and wife–I knew.
I'd only use my gun to protect her.
I'd give my life for hers.
I'd cry.
And I would, most definitely, lose my heart, to a dying girl—a girl who by all accounts should have never been mine in the first place.
I always believed the mafia would be my end game–where I'd lose my heart, while it claimed my soul. I could have never imagined. It would be my redemption.
Or the beginning of something beautiful.
The beginning of her.
The end of us.
MY REVIEW | GOODREADS | AMAZON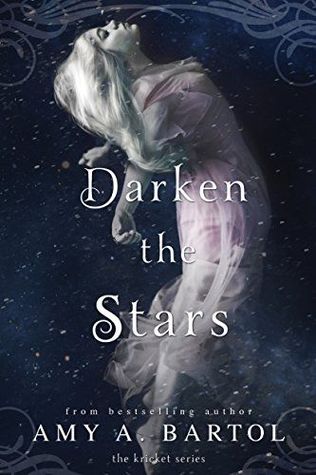 Kyon Ensin finally has what he's always wanted: possession of Kricket Hollowell, the priestess who foresees the future. Together, their combined power will be unrivaled. Kricket, however, doesn't crave the crown of Ethar—she has an unbreakable desire to live life on her own terms, a life that she desperately wants to share with her love, Trey Allairis.
As conspiracies rage in the war for Ethar, Kricket's so-called allies want to use her as a spy. Even those held closest cannot be trusted—including Astrid, her sister, and Giffen, a member of a mysterious order with a hidden agenda. But Kricket's resolve will not allow her to be used as anyone's pawn, even as the Brotherhood sharpens its plans to cut out her heart.
As the destiny prophesied by her mother approaches, Kricket will backtrack through her fiery future to reshape it. For she knows one thing above all else: the only person she can truly count on is herself.