3.5 STARS
What would you do if your childhood best friend, your soul mate, and the one person that means more than anyone else in the world was suddenly in front of you after disappearing from your life ten years ago?
Would you risk your stable life, to allow them back in to your heart, even after they had left you without any explanation?
Katy Lou Reynolds needs to make a choice. She can either ignore the fact that Elijah Trent is standing in the middle of the cage about to fight, or she can face him and demand answers as to why he left her.
Is it worth risking her heart for her one true love even though she knows it may get broken again, or is it better to let him walk away?
***
When Katy Lou tags along with her boyfriend to an Underground Cage fight, the last thing she expects to find in the ring is her childhood best friend, Elijah. Seeing him again brings back distant memories – a drunken mother, an absent father and relentless school bullies. Most of all, it re-awakens the feelings she had for him. Elijah has always held her heart; but after he left her when they were fourteen, without a word, can she risk everything to let him back in to her life again?
Elijah is a great fighter. He channels all the aggression he suffered at the hands of an abusive father in to every fight, every time. His success feeds his lifestyle of new cities and endless women, eager to spend time with him. His one regret has always been leaving behind his best friend, Katy Lou. There's nothing he wouldn't give to see her again, but if he does, would she forgive him for leaving her and risk her heart?
MY REVIEW | GOODREADS | AMAZON
4 STARS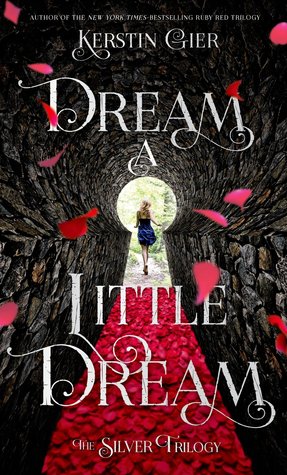 Mysterious doors with lizard-head knobs. Talking stone statues. A crazy girl with a hatchet. Yes, Liv's dreams have been pretty weird lately. Especially the one where she's in a graveyard at night, watching four boys conduct dark magic rituals.
The strangest part is that Liv recognizes the boys in her dream. They're classmates from her new school in London, the school where she's starting over because her mom has moved them to a new country (again). But what's really scaring Liv is that the dream boys seem to know things about her in real life, things they couldn't possibly know–unless they actuallyare in her dreams? Luckily, Liv never could resist a good mystery, and all four of those boys are pretty cute….
MY REVIEW | GOODREADS | AMAZON
She was the one who got away…
Ten years ago, Brent Nichols let the love of his life slip through his fingers. It's his greatest regret, especially since she's all but disappeared. But when the gorgeous and captivating woman walks into his life unexpectedly, he's determined to win her back. Whatever it takes, he won't make the same mistake twice.
Easier said than done…
Shannon Paige has hardened her heart to the man she was once engaged to be married to. After the way he left, and after the hell she's been through with her checkered family, there's no way she's letting him into her life again. The problem is, the second she sees him, he's more handsome and charming than before. And she's torn between wanting to fight with him and wanting to sleep with him — Maybe both. Soon they fall into each other's arms, consumed with a desire that burns through the years.
But if these two fiery lovers are going to have a real second chance at this kind of intense, passionate, bone-deep love, he'll have to give her his whole heart, and she'll have to give up all the secrets from her messy past.
And that messy past is about to spill over into her carefully constructed present…
SWEET SINFUL NIGHTS is book one in SINFUL NIGHTS, a four-book series. Each book will follow a new couple.
MY REVIEW | GOODREADS | AMAZON
4.5 STARS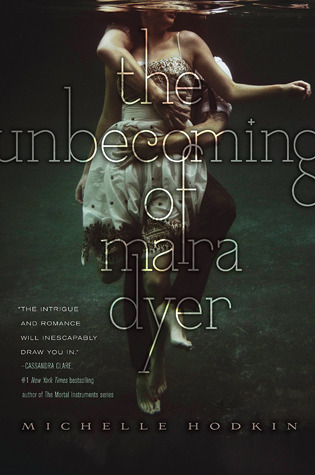 Mara Dyer believes life can't get any stranger than waking up in a hospital with no memory of how she got there.
It can.
She believes there must be more to the accident she can't remember that killed her friends and left her strangely unharmed.
There is.
She doesn't believe that after everything she's been through, she can fall in love.
She's wrong.
MY REVIEW | GOODREADS | AMAZON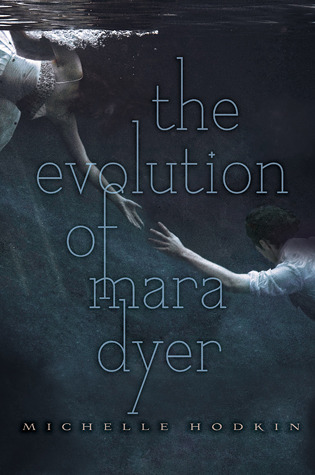 The truth about Mara Dyer's dangerous and mysterious abilities continues to unravel in the New York Times bestselling sequel to the thrilling The Unbecoming of Mara Dyer. Mara Dyer once believed she could run from her past.She can't. She used to think her problems were all in her head. They aren't. She couldn't imagine that after everything she's been through, the boy she loves would still be keeping secrets. She's wrong. In this gripping sequel to The Unbecoming of Mara Dyer, the truth evolves and choices prove deadly. What will become of Mara Dyer next?
MY REVIEW | GOODREADS | AMAZON
5 STARS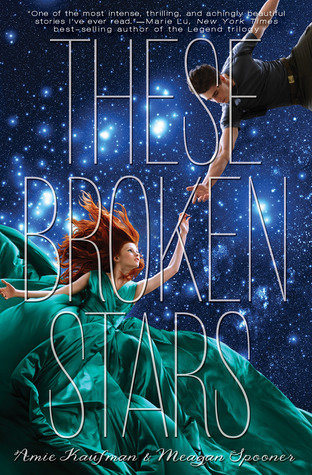 Luxury spaceliner Icarus suddenly plummets from hyperspace into the nearest planet. Lilac LaRoux and Tarver Merendsen survive — alone. Lilac is the daughter of the richest man in the universe. Tarver comes from nothing, a cynical war hero. Both journey across the eerie deserted terrain for help. Everything changes when they uncover the truth.
The Starbound Trilogy: Three worlds. Three love stories. One enemy.
MY REVIEW | GOODREADS | AMAZON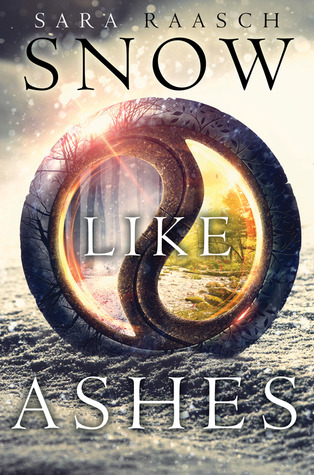 A heartbroken girl. A fierce warrior. A hero in the making.
Sixteen years ago the Kingdom of Winter was conquered and its citizens enslaved, leaving them without magic or a monarch. Now, the Winterians' only hope for freedom is the eight survivors who managed to escape, and who have been waiting for the opportunity to steal back Winter's magic and rebuild the kingdom ever since.
Orphaned as an infant during Winter's defeat, Meira has lived her whole life as a refugee, raised by the Winterians' general, Sir. Training to be a warrior—and desperately in love with her best friend, and future king, Mather — she would do anything to help her kingdom rise to power again.
So when scouts discover the location of the ancient locket that can restore Winter's magic, Meira decides to go after it herself. Finally, she's scaling towers, fighting enemy soldiers, and serving her kingdom just as she's always dreamed she would. But the mission doesn't go as planned, and Meira soon finds herself thrust into a world of evil magic and dangerous politics – and ultimately comes to realize that her destiny is not, never has been, her own.
MY REVIEW | GOODREADS | AMAZON
Happy reading!