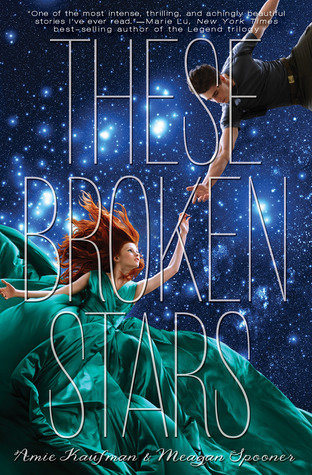 Luxury spaceliner Icarus suddenly plummets from hyperspace into the nearest planet. Lilac LaRoux and Tarver Merendsen survive — alone. Lilac is the daughter of the richest man in the universe. Tarver comes from nothing, a cynical war hero. Both journey across the eerie deserted terrain for help. Everything changes when they uncover the truth.
The Starbound Trilogy: Three worlds. Three love stories. One enemy.
Lilac LaRoux is the daughter of the richest man in the universe.
Tarver Merendsen is a war hero.
They meet on a spaceliner, the Icarus.
Lilac is avoided by boys because of who she is. Her father is extremely overprotective. Dangerously overprotective. Tarver, not knowing who Lilac is, approaches her, and they have an instant connection. Lilac knows how dangerous it is for a boy to approach her, but she just couldn't resist.
The next time they see each other wasn't exactly a pleasant encounter. Lilac had to do something she knew was completely necessary. She did not want to be responsible for Tarver's demise.
The Icarus is suddenly yanked out of hyperspace, and coincidentally, it's Tarver and Lilac who helped one another into an escape pod. They land in a mysterious planet and seem to be the only survivors. The Icarus crashed, and even though they were hoping for more survivors, it seemed highly unlikely.
Lilac annoyed me so much at first. She was so hard to get along with, and I just felt really bad for Tarver. I admired Tarver's attitude. Sure, he wanted to gut punch Lilac, but he still wanted her to survive. He's so nice.
She really believed that her father would send for help immediately. I couldn't really blame her for thinking that since she is the daughter of the richest man in the universe. But help was looking more and more unlikely to come. Lilac really matured throughout the book, and I ended up loving her character more and more!
There are so many things I loved about this book. For me, it was never boring, and I, oh I just loved this book! I had a mini heart attack at about the 85% mark. Not gonna tell you why though! The romance, ahhh, it was so beautiful.
One word to describe this book: BEAUTIFUL.