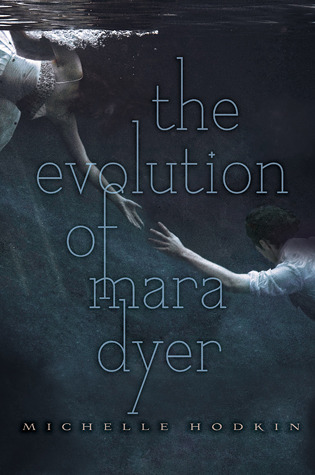 The truth about Mara Dyer's dangerous and mysterious abilities continues to unravel in the New York Times bestselling sequel to the thrilling The Unbecoming of Mara Dyer. Mara Dyer once believed she could run from her past.She can't. She used to think her problems were all in her head. They aren't. She couldn't imagine that after everything she's been through, the boy she loves would still be keeping secrets. She's wrong. In this gripping sequel to The Unbecoming of Mara Dyer, the truth evolves and choices prove deadly. What will become of Mara Dyer next?
Well this was one crazy ride. I've dove right into this book after reading the first one. I was just so curious about what was happening to Mara. I had to know. Now I know, or at least I think I do.
This book was better than the first one! It had a lot more twists, and it had tons of WTF moments. I didn't know what was going on. Is this really happening? Is Mara really crazy? Am I going crazy? Who knows?
We get some explanations. I'm really happy about one in particular. I've been thinking about it since the first book, and I'm glad the author had an explanation for it. To be specific, it's the situation with Jamie's sister.
In my opinion, Mara was really strong. I don't know how I would have handled everything she went through. I probably would have checked myself in a mental hospitals. I would have been scared of everything if I was in her situation.
Noah was perfect. He loved Mara so much, and I just love him.
(Look at this cat. Isn't it just so chill? You could use this gif for anything.)
Why not 5 stars?
I just thought it was too long. Don't get me wrong, I really liked it, but I would've appreciated it more if it was shorter.
That's it. Peace out.