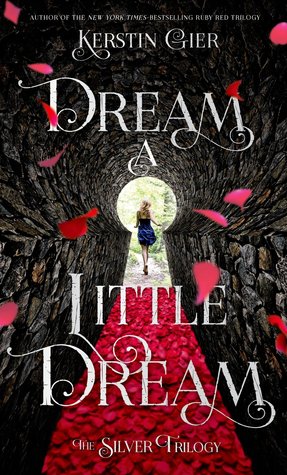 Mysterious doors with lizard-head knobs. Talking stone statues. A crazy girl with a hatchet. Yes, Liv's dreams have been pretty weird lately. Especially the one where she's in a graveyard at night, watching four boys conduct dark magic rituals.
The strangest part is that Liv recognizes the boys in her dream. They're classmates from her new school in London, the school where she's starting over because her mom has moved them to a new country (again). But what's really scaring Liv is that the dream boys seem to know things about her in real life, things they couldn't possibly know–unless they actually are in her dreams? Luckily, Liv never could resist a good mystery, and all four of those boys are pretty cute….
Liv Silver and her sister are always moving around. Their mother's job takes them to different places almost every year. You'd think that was amazing, but not having a permanent home, school, and friends is no fun at all. Together with her sister Mia, their au pair Lottie, their mother, and their dog buttercup, they travel to London. Mia and Liv are enrolled in Frognal Academy, one of the poshest schools in London.
Their mother also forgot to tell them that she fell in love with a man named Ernest, who had children of his own. Grayson and Florence. Liv's dreams start getting more realistic and weirder after she went to dinner with Ernest's family. Liv is also introduced to three other boys that play a big part in the story. Jasper, Arthur, and Henry. Grayson, along with these three, are the most popular boys in Frognal academy, and they're all blonde. Peculiar, but I'll go along with it. Liv keeps seeing them in her dreams, so being a natural at wanting to find out about everything and anything that's happening, she ventures on a quest to search for some answers.
I just have to comment on Liv and Mia's mother. She's a terrible mother. So very careless, dense, and selfish.
I liked this book better than the authors other popular series. I found this book to be more entertaining.
If you're looking for a book that focuses on the world of dreams and a sprinkle of romance, this book is for you!