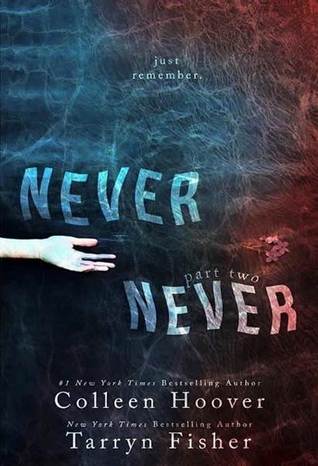 "Never forget that I was your first real kiss. Never forget that you'll be my last. And never stop loving me between all of them. Never stop, Charlie. Never forget."
Silas races against time as more truths unravel, while others twist tighter together. And now, the stakes are higher as Silas' control slips and others begin to point fingers. Charlie is in trouble and he must be the one to bridge the chasm between their past and their present. Because somewhere between I love yous and Never Nevers and Never Agains, a truth they can't imagine, beckons to be found.
"Where are you, Charlie?"
This book started where the first book left off. Silas has lost his memories yet again. Charlie is missing, and has also forgot her memories. Silas is confused. There are letters addressed to him and a girl named Charlie, who he is supposedly madly in love with, that are written by them. So Silas tries to find Charlie and tries to find more information about himself and why this is happening to them. He has a deadline though.
A lot of people seemed to have loved this book, and I admit that it was a good read. It was exciting and just so very intriguing, but it was just too short and almost nothing was answered. The answers I got led me to ask more questions. It's just so frustrating!
My advice: Read the series when the third book comes out.
Will I be reading the third book? Yes. I just have to find out what's going on. I may be frustrated, but I'm still really curious.